Food & Beverage Boot Camp

TM
Nationally renowned full-day staff service training to boost your
critically important food and beverage operations

Fun. Informative. Comprehensive. Proven.
What Your Staff Will Learn
RCS's Signature Program: PRIVATE CLUB 101
Basics of Customer Service
Using a Membership Profile System
Membership Service Recovery Role Playing
Proper Sequence of Service and Technical Skills
Basics of Beverage and Wine
Suggestive Selling Techniques
Polish, Professionalism, and Positive Ways to Speak to Customers
"The Food and Beverage Boot Camp hosted by Joyce had a significant positive impact on team morale and future performance. The staff was fully engaged and walked away with ideas and tools to enhance the customer service level at Wellesley Country Club. Joyce's energy and dynamic stories made the day a fun learning environment."
​
Marty Ryan, General Manager, Wellesley Country Club
What Your Staff Will Say After Their Boot Camp Experience
"Excellent use of examples and anecdotes that helped personify the information."
❖
"Fantastic presentation."
❖
"Great to look at our position in a different way."
❖
"All around fun time!"
❖
"It was great content for people new to the business."
❖
"Awesome day and very informative."
❖
"Great presentation."
❖
"It was great. Wish more of my staff could have joined."
❖
"Loved it! Best F&B meeting yet! You covered everything. You were awesome!"
❖
"I enjoyed the service recovery member role play with real examples. Great experience!"
❖
"All of the content was wonderfully relayed. Easy to follow! Overall, and excellent experience!"
❖
"Great! Everyone in the service industry should take this course."
❖
"What I learned most from this session was helpful ways to say things so they don't sound negative. Role playing exercises were good practice! And coming from a hotel background, Whitney explained club member expectations well illustrating vested interest vs. high expectations."
❖
"It was refreshing to have someone speak of this as a profession other than an annoyance or a pay check. Thanks!"
"Whitney was a true professional giving the presentation (despite some technical difficulties); she knows what it takes to run a success hospitality business and understood who we were as a club. She was on POINT! Very impressed with her ability to connect to our staff and capture their attention for 3 hours of Boot Camp Training. We found the investment well worth it and the whole RCS team easy to work with."

Michael Nadeau, Director of Food & Beverage Operations, Sailfish Club of Florida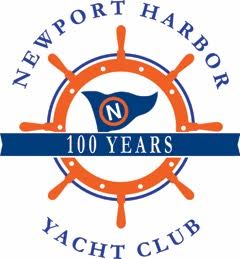 "Please accept my appreciation for the excellent interactive presentation you provided us yesterday. We are judged on our results, and the training you passed along to us will be invaluable and will help us achieve "OVER THE MOON" results. It has been gratifying to hear my peers who attended the Boot Camp make comments about how informative and fun the training was. Many of them said they came away with renewed excitement, and shared how engaging it was, and for that, I thank you very much!"

Casey Naylor, Outlets Manager, Country Club of Landfall
A Typical Full-Day Agenda
7:30 a.m.: Continental Breakfast
8:00 - 9:30 a.m.: PRIVATE CLUB 101
9:45 - 11:00 a.m.: E.N.C.H.A.N.T.E.D. Service
11:00 a.m. - 12:30 p.m.: Working Lunch with Wine Seminar
12:30 - 1:00 p.m.: Member Service Recovery Competition
1:00 - 3:30 p.m.: Sequence of Serving + Suggestive Selling + "On Stage"
3:30 - 4:00 p.m.: Server Olympics